Latest News
Daily Update
20 January 2021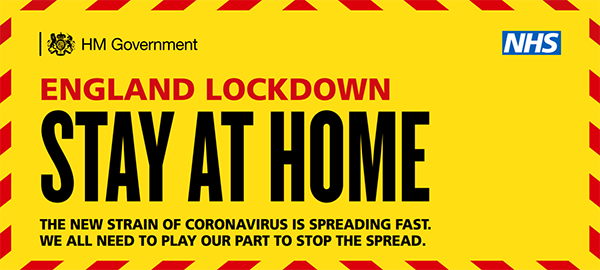 Dear Parents / Carers
Exciting Announcement
As you know, we are currently a member of CMAT (Challenger Multi Academy Trust).  We are a Trust of seven schools, 3 in Essex and 4 in Bedford.  However, the Trustees of CMAT have decided that to enhance pupil experiences, they would explore opportunities for our schools to join other, highly successful, Trusts.
Therefore, I am very pleased to announce that we are in the process of joining a new Trust -  South East Essex Academy Trust.  SEEAT are a small, local Trust, led by Westcliff High School for Girls (WHSG).  Once we have everything in order, we will hold a parents' meeting to inform everyone of the benefits for The Deanes.  So far, I have been really impressed by SEEAT and I believe this is the right move for us.  We have worked with WHSG for a number of years, benefitting from staff training.  We also have several ex-students who are now attending WHSG sixth form.
The Echo has published an article about us joining SEEAT, which can be read here.
Vulnerable Students / Students with Critical Worker Parents
The new Government guidelines state: "parents and carers should keep their children at home if they can".
Therefore, if your child can be safely looked after at home, or your child can be safety left on their own at home, then you should NOT send them into school.  The fewer children making the journey to school, and the fewer children in educational settings, the lower the risk that the virus can spread and infect vulnerable individuals in wider society. 
If you are critical worker, and you do decide to send your child into school, please ensure your child has a packed lunch and something for break. It is also important for your child to bring their own earphones as they may need them for their lessons.
If you need to book your child into our provision for next week - please complete this form by Friday 22 January 2021 at 12:00. 
Feedback from today's Distance Learning
Microsoft Office
Following yesterday's email, we became aware of an issue with some student being unable to install Microsoft Office on their home computers. This has now been fixed. It is now possible for students to install Office by clicking

in the top right of the home page, after they log in to office.com.   
Once they have installed the programs, they will be able to open Word, PowerPoint etc and fully engage with lessons set by staff.  Several staff are embedding videos and audio clips into PowerPoints to assist the students with their learning.
Please contact studenthelp@thedeanes.essex.sch.uk if you need any assistance.
Live Lessons
Following the technical issues encountered yesterday, some lessons have been rescheduled.  The updated timetable is attached.  Effected students have been emailed by their teacher.
Year 8 Parents' Evening
I have decided to postpone the Year 8 Parents' Evening, which is calendared for next Thursday.  Instead, we will hold this event on Thursday 25 March 2021.  I hope that we will be back to normal by then and so the discussions between staff and parents will be more effective and focused on the students' progress in lessons.
Online social apps
Meeting and chatting with strangers online poses risks to young people who might be vulnerable to grooming and online forms of abuse.  Apps which facilitate this have gained a reputation for being potentially risky for young people because of the types of technology they use and the types of communities formed around them.  such apps are: Omegle, Tumbir, Meow Chat, Monkey, chat roulette and Yubo.  Further information is available at
https://www.internetmatters.org/resources/apps-guide/social-gaming-and-live-streaming-apps/
Communication
Over this period, I intend to communicate with you daily by email.  We will also place these messages on our website, under 'News'.  Please ensure we have your correct email address and mobile number.  If you have changed your email or mobile recently, please complete this form so we can update our records.
Contact Us
Our new Contact Form is on our website under the 'Contact Us' menu item, or it can be accessed by clicking here.  This is the best way to communicate directly with us. 
Take Care
Desi
Desi McKeown
Headteacher
The Deanes 
Daws Heath Road
Thundersley    
Benfleet           
Essex
SS7 2TD
email: admin@thedeanes.essex.sch.uk